Today is my 30th birthday!
I have some good news to share. A few days ago, the local newspaper published an interview, that we did after a concert. We did the interview in english, and then the journalist translated it into danish. Her name is Pernille Rohde and she works for "Taastrup Lokalavisen". I felt very confortable from the start, she was humble and nice, and I was very thankful for all the interest she had on me. She had listened to the music and she had enjoyed it a lot. She felt it was exotic for a spanish woman, composer and pianist, had arrived to the danish shores. She asked me many things about my story, what I thought about Denmark and my world view. She didn't stop writing down as much as she could. She is a professional and I was very flattered for her interest.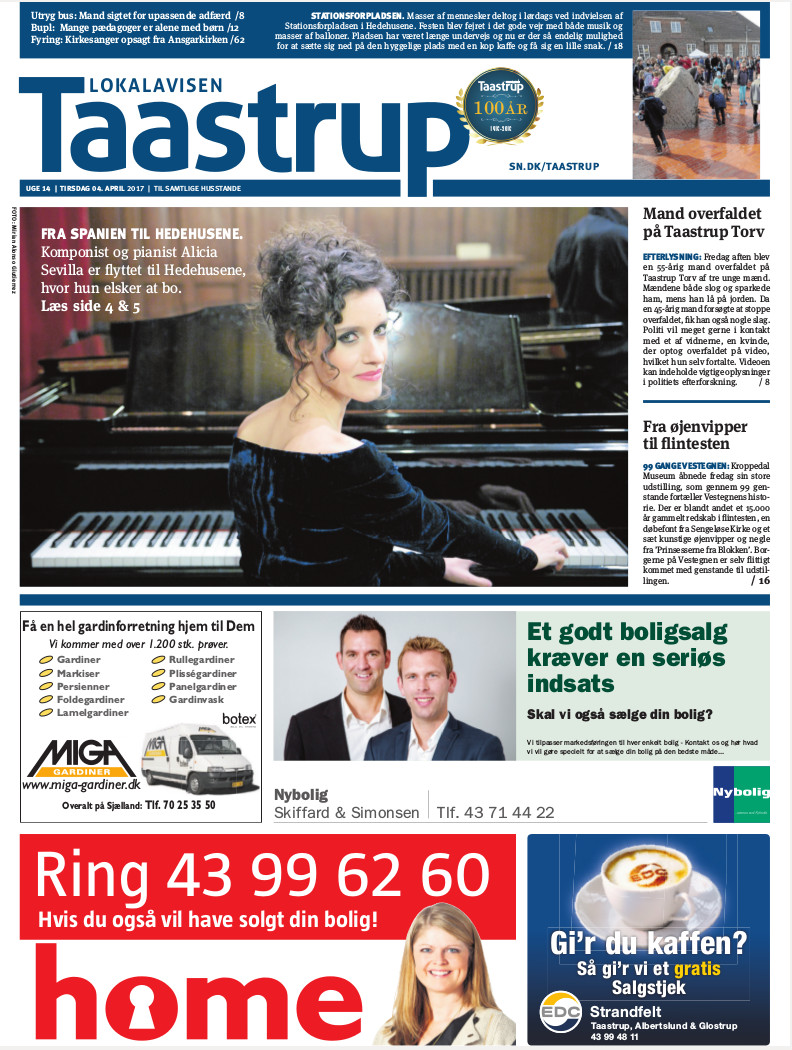 During the interview, the newspaper's photographer, Kenn Thomsen, entered the room with a huge camera. We had to continue the interview while he took pictures, but it was funny to see how he was interested by the conversation and smiling between pictures.
It took a few weeks while the article was getting ready. I thought it would come in a small corner, but to my surprise... it was on the frontpage and it continued for 3 pages! My god!
It is a beautiful birthday present, although they didn't know :D.
You can read the whole interview by clicking here.