Today the newspaper Dagbladet Roskilde published an interview I did last week.
I was very happy when Lisbeth called me last week, and we quickly met the next day. It is always a bit scary to talk with a journalist, but she made it easy. In this article I talk about the new album Memories. I also talk a bit about the composition process. I usually start singing or playing the piano, and melodies come easily. But finishing a piece is always harder, there are so many options to choose from!
There are also some mentions to specific songs like "Nostalgia" (Nostalgy), that I composed last November, during a very cold and dark month. It's easy to think of sunny Valencia at that time :).
You can click on the image if you want to read the article (in danish).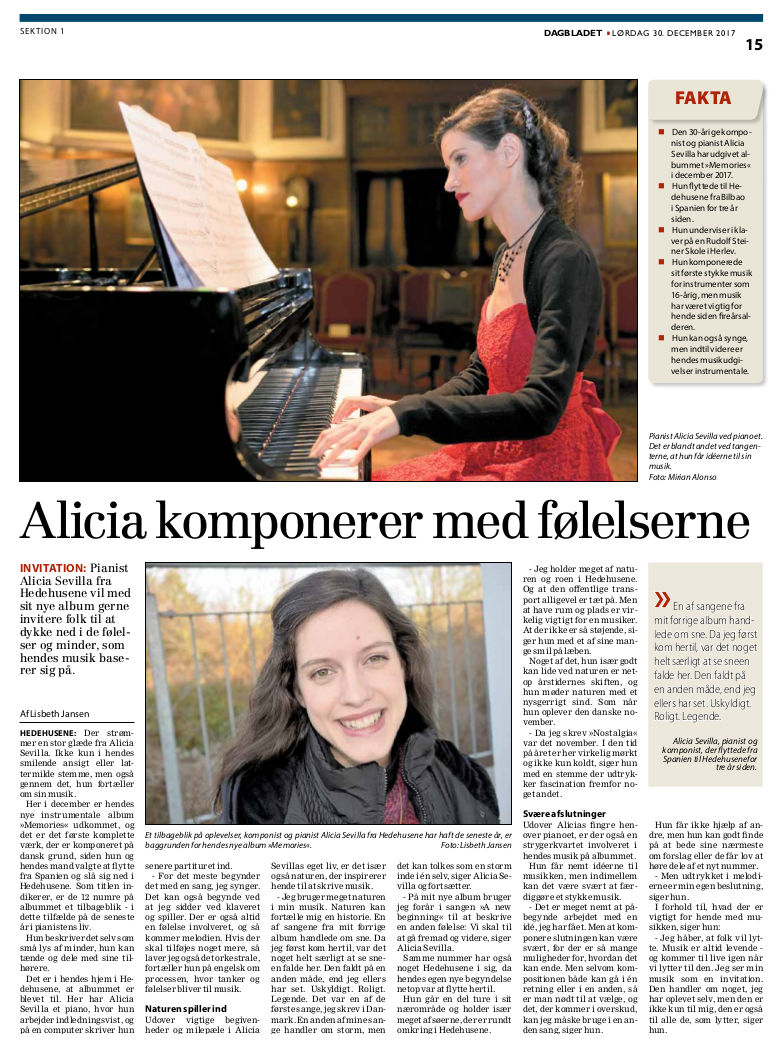 Leer ➞